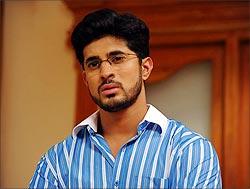 Rushi Rating:
2.5/5
From All the reviews on the web
Showing 2 Reviews
Rushi Telugu Movie Review
Ratings:

2.5/5

Reviewer:

Radhika Rajamani
Site:Rediff
The characters are realistically portrayed and the first half is quite fun and breezy. In the second half, director Raj Madiraju gets more intense and the audience is sucked into a vortex of emotion once the Rushi-Pooja-Karthik track begins. The number of songs could have been trimmed. The dialogues are okay, swinging from serious to frivolous. The director has ensured the research is in place, which is important for a movie of this kind.Rushi has a meaningful theme. The film should be appreciated for tackling a different subject and a significant theme.
Visit
Site
for more
Ratings:

2.5/5

Reviewer:

SuperGoodMovies
Site:Supergoodmovies
These days films are not as promising as the trailers. Rushi is an exception for it. The film is definitely better than the trailers. The film has a novel point and doesn't follow the beaten track. There is a lot of research done by the director about the medicos and it is evident. He got a solid story on hands but the treatment needed some fine tuning before it hit the floors. Director's inexperience played foul game in crucial scenes where he faltered big time. The film lacked the drama despite having so much scope for it. There is an imitation of Happy Days and 3 Idiots here and there. Except for the heroine, none of the side characters are etched properly.The other medicos around Rushi behave so mean that it would be hard to believe that they are going to take up a responsible job. First half is okay with routine scenes and the second half starts on a good note. Climax is a letdown with poor handling of the director
Visit
Site
for more