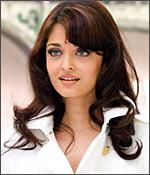 Overall Rating:
1.83/5
From All the reviews on the web
List of Pink Panther 2 Reviews

Showing 3 reviews


Ratings

:

2/5

Reviewer:

Rajeev Masand

Site:IBNLive
The Pink Panther 2 isn't all bad, there is pleasure to be had in some of the smarter scenes in the film, especially those between Clousseau and Lily Tomlin's character. Look for that bit in which she tests him by narrating a provocative tale, or the one in which she bickers with him over gaping at a pretty intern - it's moments like this that make this a not entirely unwatchable film.I'm going with two out of five for The Pink Panther 2; it's a retread of old jokes and silly lines, but boy, it feels good to watch one of our own up there in a true-blue Hollywood film!

Visit Site for More
Ratings

:

2/5

Reviewer:

Elvis D Silva

Site:Rediff
It must be said that this edition plays a lot smoother than its predecessor and there are a couple of physical gags that utilise fine choreography and dexterous handling of objects to deliver suspense-filled laughs. It might also be possible that the ridiculous idea of an obvious American playing a Frenchman with an impossible accent is not as hard to swallow the second time around.If cheap laughs and over-the-top antics are your thing, this movie is for you. The rest can wait for the DVD to decide whether our latest acting export to Hollywood will be better than the last one.

Visit Site for More

Ratings

:

1.5/5

Reviewer:

Renuka Vyavahare

Site:
Indiatimes
Barring 2-3 genuinely funny scenes, Pink Panther 2 is nothing but a compilation of juvenile jokes that try too hard to make you laugh but end up as nothing but a display of pure idiocy by the film's central character Inspector Jacques Clouseau (Steve Martin)



Visit
Site
for More